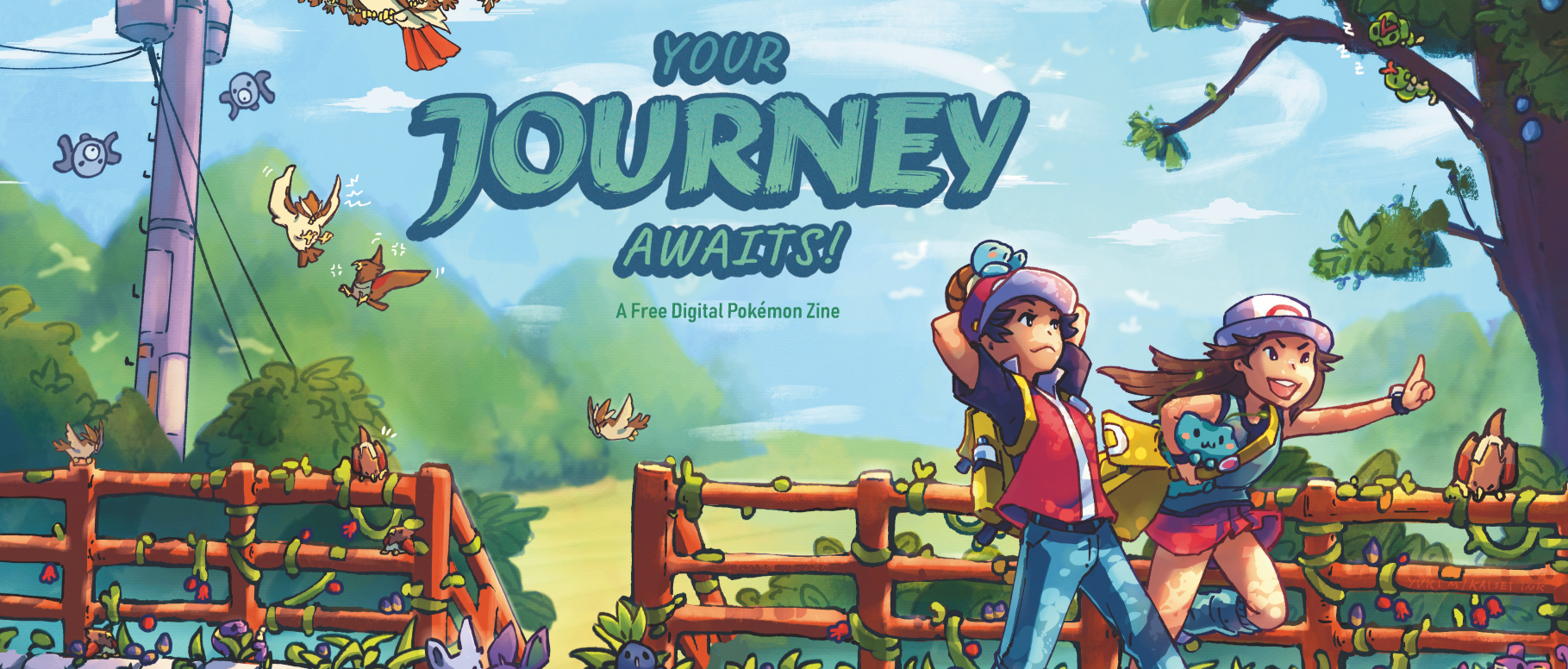 Your Journey Awaits!
Your Journey Awaits! is a free digital, ready-to-print zine focusing on the beginning of the Pokémon journey. From receiving a starter Pokémon to that first major battle, our phenomenal team of writers, artists, and merch artists sought to explore the beginnings of the Pokémon journey from various angles. A number of journeys await you in this zine! May they inspire you to begin a new journey of your own!
---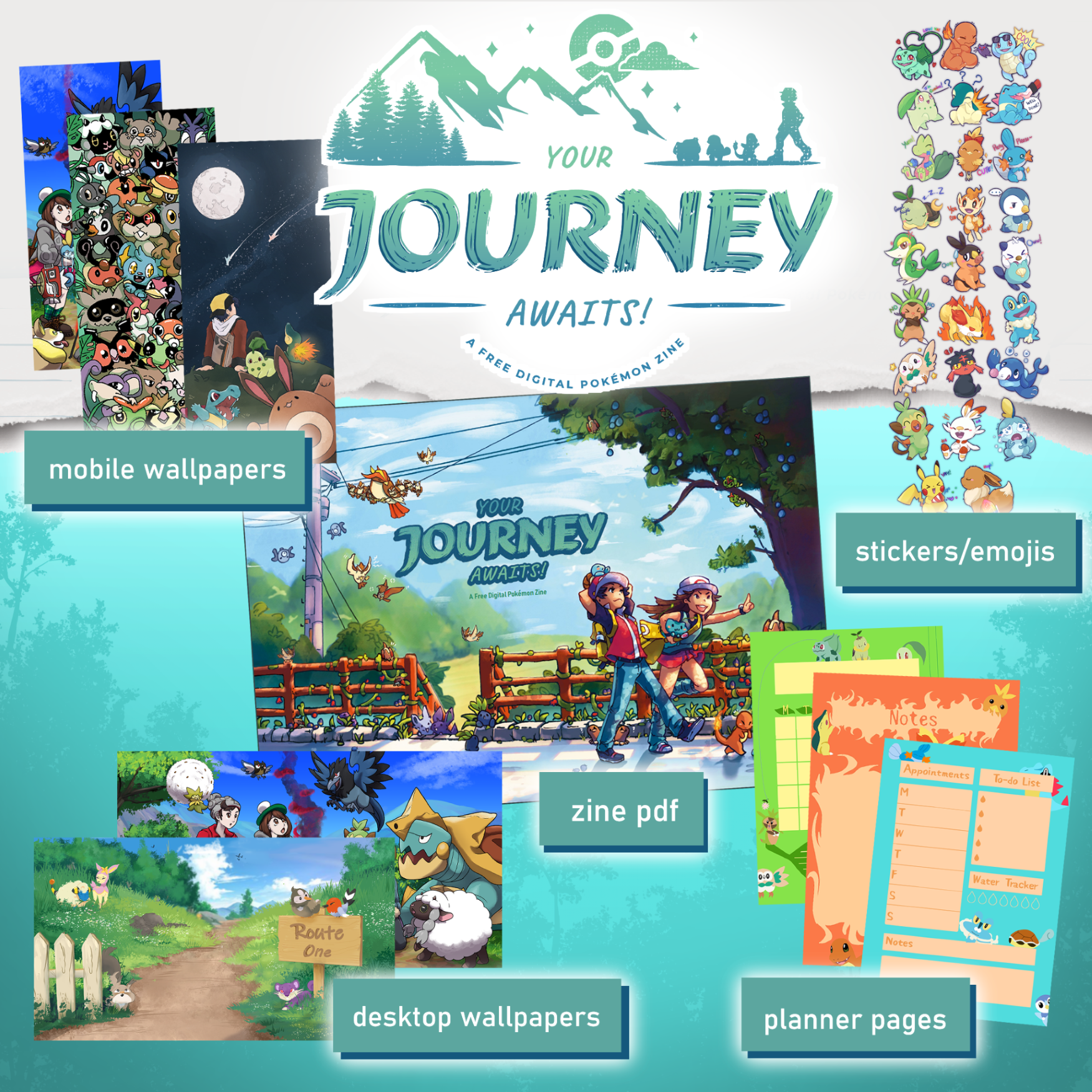 This free zine contains:

100 pages of art and writing
Digital and printable copies of the zine
Downloadable merch including wallpapers and stickers/emojis
Printable planner pages
Download
Comments
Log in with itch.io to leave a comment.
This is such a lovely zine! Thanks to everyone for making and sharing their stuff.

I love this zine so much! The art is fantastic, and I can't wait to dig into all the stories. Every page is an adventure! I'm also a big fan of the digital extras, and I'm blown away by how much talent and creativity went into this project.